Dream and delirium as desecrating tools in the writing of Giannis Skarimbas
Mots-clés :
Dream, Delirium, Author's notes, Lyricism, Subconscious
Résumé
Giannis Skarimbas (1893-1984), writer, poet, theatrical author, karagiozopaichtis (shadow theater puppet-eer), created in his oeuvre a universe inhabited by beings that are not always human, or at least not entirely human. This dreamlike prose, in which the subconscious is inserted by finding masks and skirmishes to conceal one's strength, is very close to poetic expression. In Skarimbas' writing, this nearly achieves a kind of marked modernism and hermetic lyricism, the level of reality and that of the dream-thought alternate with often unpredictable rhythms, capable of immersing the reader in a deep descent into the subconscious, where everything can be said, expressed and desecrated. This article aims to find stylistic elements that can be traced back to the influence of the world of the dream on the written page.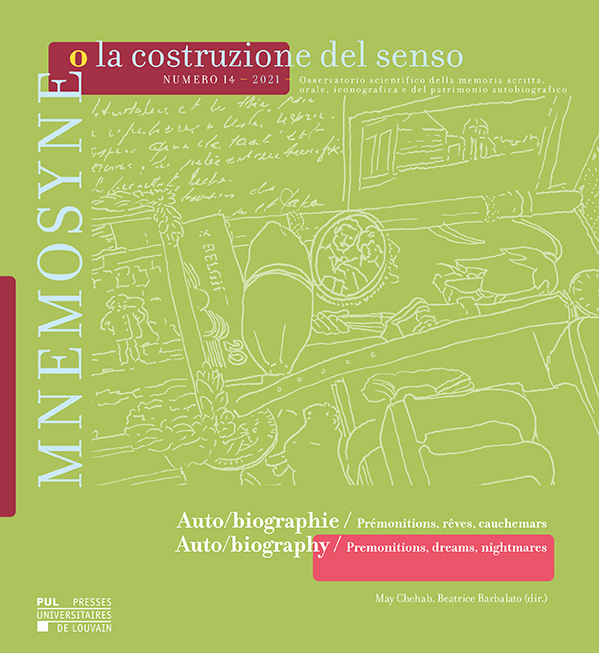 Téléchargements
Licence
Ce travail est disponible sous licence Creative Commons Attribution - Pas d'Utilisation Commerciale - Pas de Modification 4.0 International.