The four systemic errors of economic policy in spain after the pandemic: A values perspective
Francisco Parra-Luna

Vice-President UES
Keywords:
system of values, systemic disconnection, systemic sin, axiological imbalances, unused resources
Abstract
The present work tries to demonstrate that, mainly since the emergence of the world economic crisis in 2020, those responsible (theoretical and practical) for the Spanish economy, have been making four mistakes that are causing an unnecessary delay in getting out of the crisis. These errors would be: first, not having started from an analysis of the Spanish "value system" in which the crisis occurs; second, not having known how to differentiate before the international markets and organizations the specificities of the Spanish system that, because important and unusual, would have allowed economic growth superior to that of the surrounding countries; third, not having developed an integrated and quantified global model with the series of measures proposed; and fourth, to continue being attached to obsolete economic theories that do not give rise to the innovation demanded by the new characteristics of complex societies.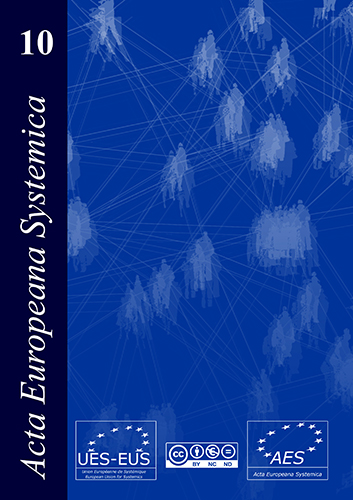 How to Cite
Parra-Luna, F. (2020). The four systemic errors of economic policy in spain after the pandemic: A values perspective. Acta Europeana Systemica , 10, 3-18. https://doi.org/10.14428/aes.v10i0.59493
Copyright (c) 2020 Acta Europeana Systemica
This work is licensed under a Creative Commons Attribution-NonCommercial-NoDerivatives 4.0 International License.