The game as the central element of interactive and social systems for the transformation of the urban environment
Keywords:
architecture, collaboration, game theory, meta-design, non-verbal languages, processes of emergence, relations, self-design, social systems, systemic continuity, urban transformation
Abstract
The "game" can be considered as a meta-design element useful for the emergence of collaborative processes and of new properties in the urban environment. These elements cause a transformation of the urban environment. In addition to the verbal languages, also the non-verbal languages can be used by citizens/players as performative "utterances" that allow both to communicate with the others and to create, to build, and to renovate. In this context, a systemic continuity among game, social systems, and architectural elements can be identified.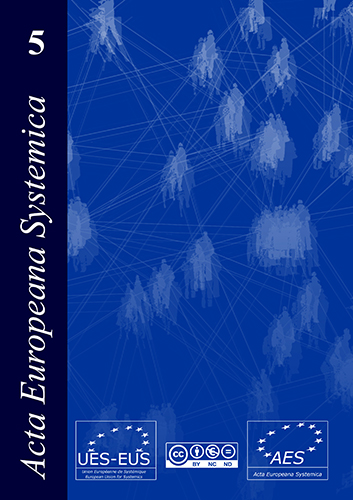 Downloads
How to Cite
Opromolla, A., Palatucci, M., & Spalletta, A. (2020). The game as the central element of interactive and social systems for the transformation of the urban environment. Acta Europeana Systemica, 5(1), 47–58. https://doi.org/10.14428/aes.v5i1.56993
License