Les représentations initiales des élèves et le processus de problématisation en classe de sciences
Keywords:
Apprentissage des sciences - Conceptions premières - Problématisation
Abstract
While the teaching of science remains complex, even difficult, for teachers because of the omnipresence of the primary conceptions of the pupils, true slags in the pedagogical process, Learning is also painful for students for whom science does not or more necessarily makes sense. It must be recognized that most of the time, students are not associated with certain processes of construction of the sciences such as modelling or conceptualization, yet essential to ensure understanding. The process of investigation, and more particularly problematization could therefore be an interesting alternative since it encourages students to participate from the outset in the epistemological dimension of the sciences by developing important transversal skills such as the arguments. If problematization in science class proves to be a motivating methodological engineering for students, it also seems demanding for the teacher.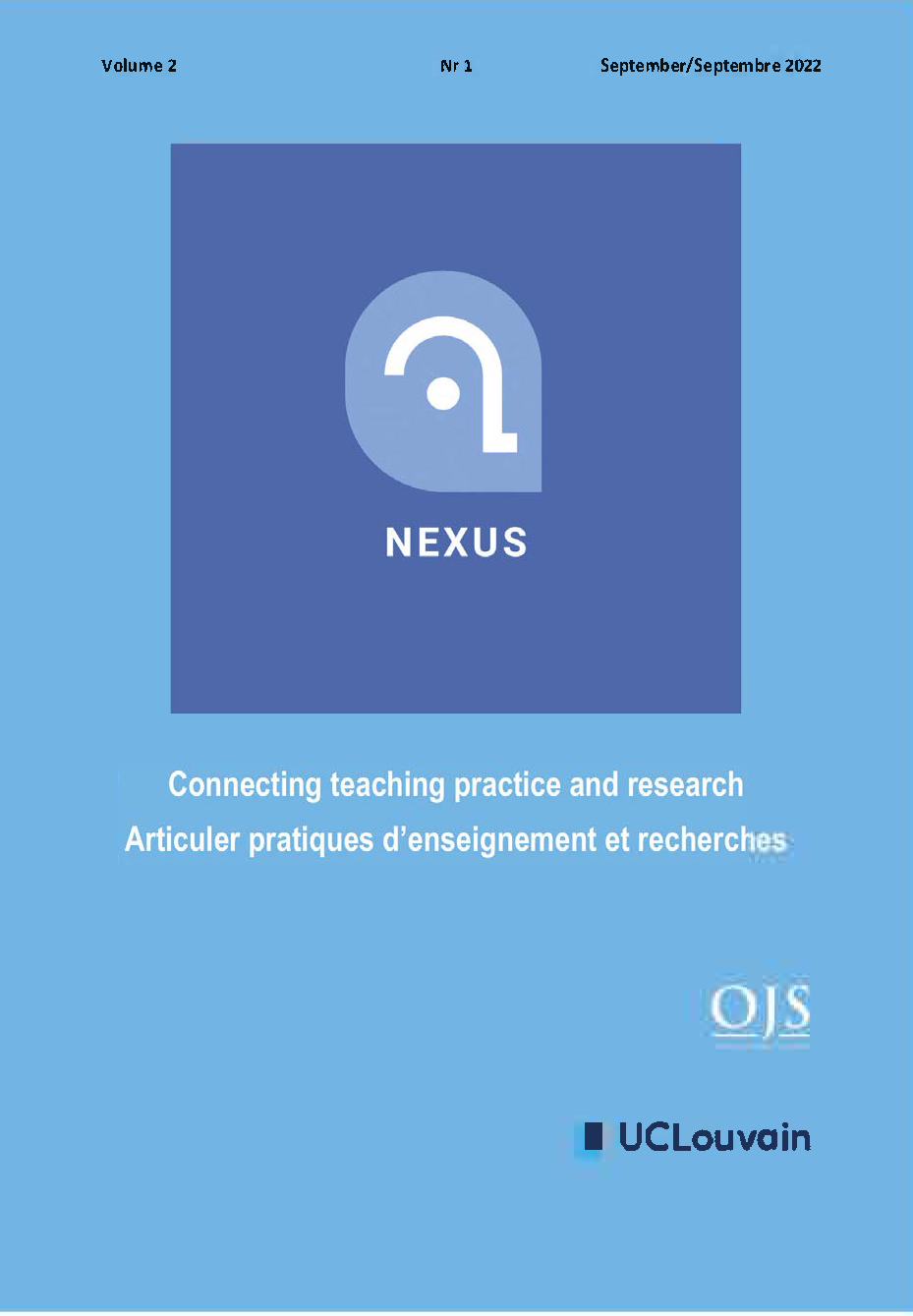 Downloads
Section
Featured articles
License
Copyright (c) 2022 NEXUS : Connecting teaching practice and research
This work is licensed under a Creative Commons Attribution-NonCommercial-ShareAlike 4.0 International License.